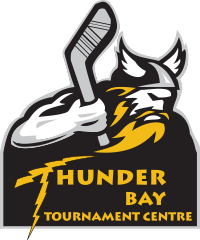 Due to the continued rising Covid numbers in the city and the current Red Rating will be under, the Management of the Thunder Bay Tournament Centre has made the difficult decision to pull the ice for the Winter and Spring season. We will continue to monitor the numbers and asses things for the summer season. Thank you for your understanding.
Rink 2 has been converted to turf for use by the Thunder Bay Chill and other green sport activities. More information and updates will be provided in the coming days. For information about turf rental please visit the Thunder Bay Chill website.
Due to the ongoing COVID-19 pandemic, we have instituted several rules to help keep both you, our valued customers and our employees safe. Please read the listing of rules prior to using our facilities. Thank you.
Thunder Bay Tournament Centre is a twin pad hockey arena nestled in the heart of Northern Ontario. Playing host to 20 or more hockey tournaments per season, as well the regional figure skating championships. Equipped with an NHL regulation size and standard size ice sheets, large dressing rooms and full concession with licensed bar. Making Tournament Centre your premiere choice when choosing an arena in Thunder Bay.